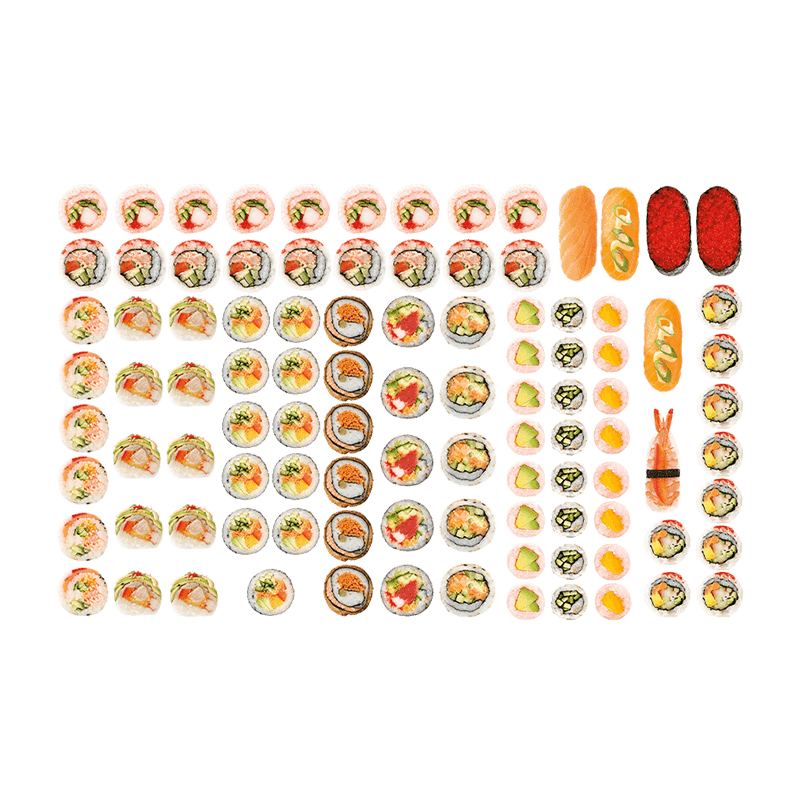 Amakusa platter – 100 pcs
Add a fresh touch to your evening with friends or team meetings thanks to this platter offering a varied selection of sushi:
9 Crabmeat imitation Makis
9 Salmon Makis
9 Spicy Shrimp Makis
8 Mango Hosomakis
1 Chef's choice Nigiri
2 Gunkan masago
Tuna, Salmon, Shrimp (s), Imitation Crabmeat, Smoked salmon, Masago, Tempura shrimps, Avocado, Cucumber, Carott, Soy wrappers, Japanese pickled radish, Mango, Pepper, Rice paper, Tempura, Green onions, Sesame seeds, Spicy mayo, Rice, Panko breadcrumbs, Toasted seaweed, Panko breadcrumbs
May contain: Peanuts, Milk, Nuts, wheat or triticale, Sesame, Crustacean, Mollusk, Nuts, Egg, Fish, Sulphites, Soy, Gluten
To be served fresh.
In our chefs' words
In our chefs' words
In our chefs' words
In our chefs' words
Stories from our chefs
We created our sushi plate to offer you a wide selection of our bestselling sushi. Need a quick fix for dinner with friends? Fill your table with our 30- to 100-piece sushi platters.