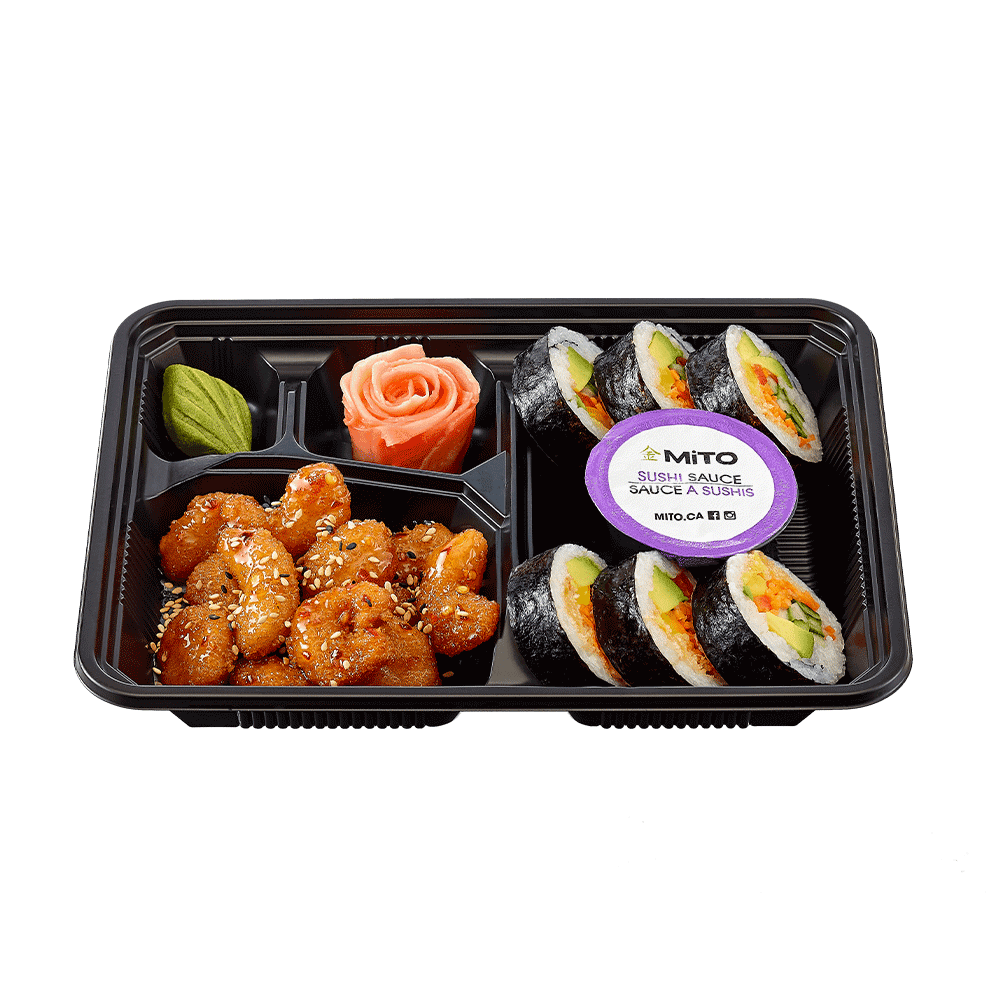 Cooked
Sushi & Popcorn Shrimp Lunch Box – 325 g
Simplify your meals with our Sushi and Popcorn Shrimp box:
Popcorn shrimp smothered in sweet chili sauce and sesame seeds.
Popcorn shrimps, Avocado, Cucumber, Carott, Japanese pickled radish, Pepper, Tempura, Sesame seeds, Spicy mayo, Rice, Toasted seaweed, Sweet chili sauce
May contain: Peanuts, Milk, Nuts, wheat or triticale, Sesame, Crustacean, Mollusk, Nuts, Egg, Fish, Sulphites, Soy, Gluten
To be savoured fresh.
In our chefs' words
In our chefs' words
In our chefs' words
In our chefs' words
Stories from our chefs
Just like you, our chefs are always looking for new ideas for quick and easy meals: that's how they came up with our tasty boxed lunches. Sushi and a side of salmon salad or popcorn shrimp, all packed up and ready to go? What could be better!