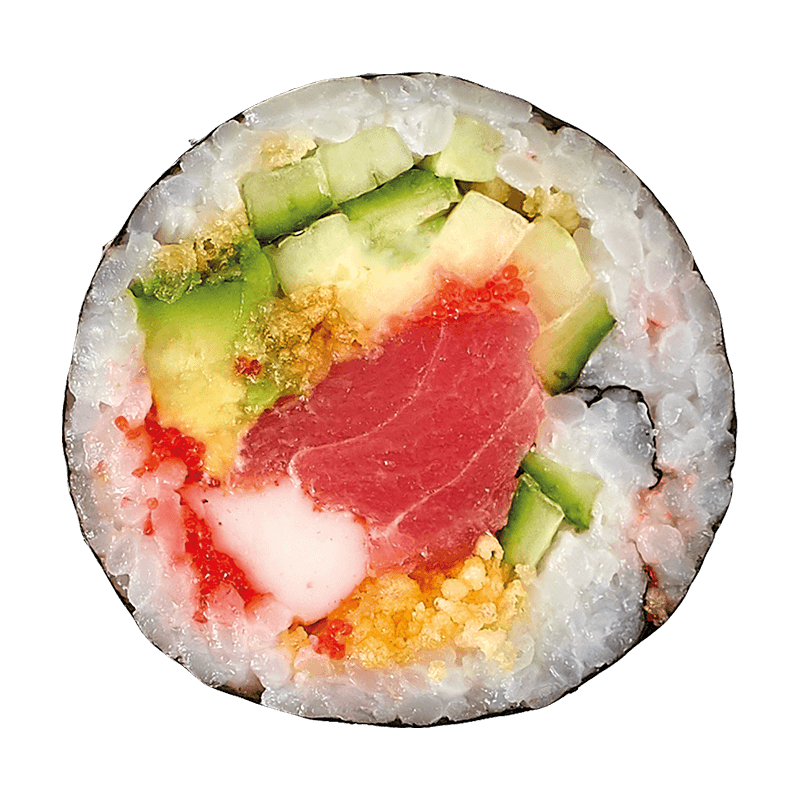 Kamikaze Tuna Futomaki
All of our sushi pair wonderfully with soy sauce, but what about elevating the experience with one of our signature sauces?
Tuna, Imitation Crabmeat, Masago, Avocado, Cucumber, Tempura, Spicy mayo, Rice, Toasted seaweed
May contain: Peanuts, Milk, Nuts, wheat or triticale, Sesame, Crustacean, Mollusk, Nuts, Egg, Fish, Sulphites, Soy, Gluten
To be savoured fresh.
In our chefs' words
In our chefs' words
In our chefs' words
In our chefs' words
Stories from our chefs
Did you know that Futo means "big"? Futomaki, the opposite of hosomaki, is the biggest of the rolls, filled with many ingredients. You can find one for any taste: vegetarian, salmon, shrimp, fried, or even with tempura. They are rolled with seaweed sheets, soy, or rice paper, and pair perfectly with our signature sauces.