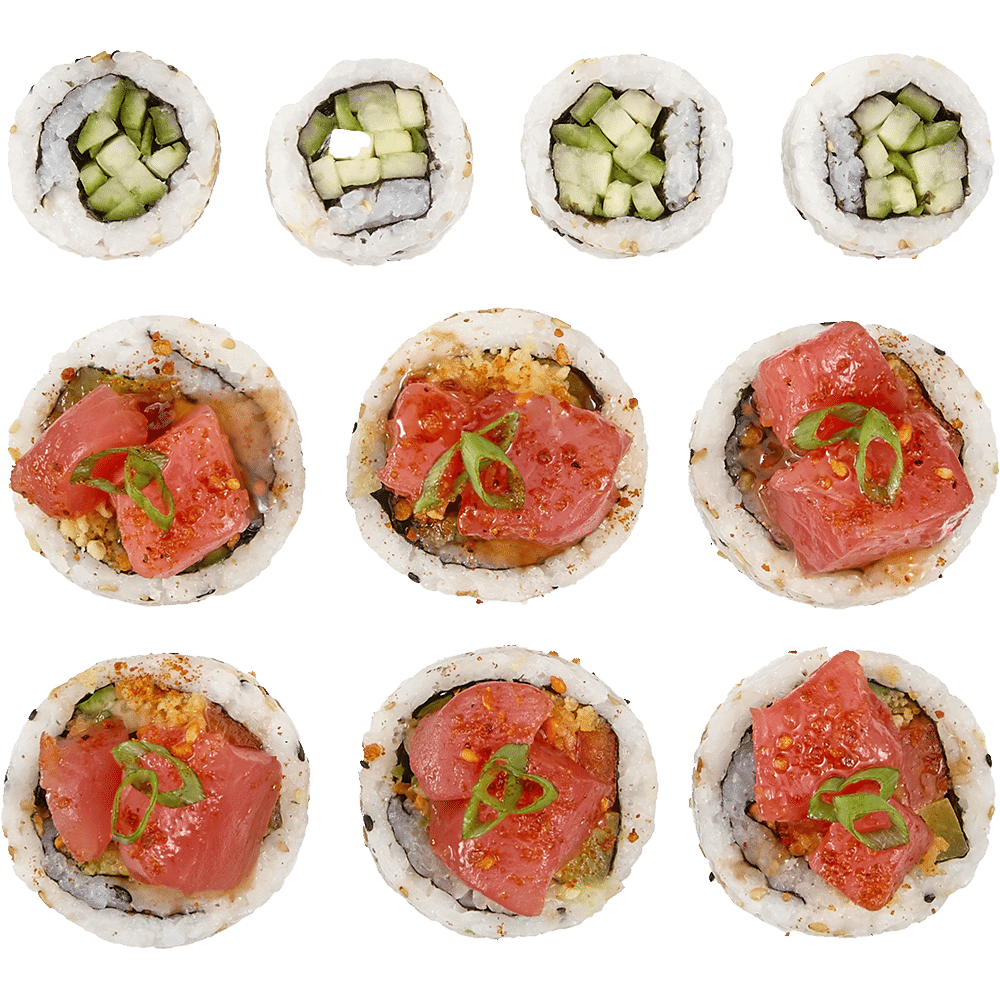 Tarutaru Tuna combo – 10 pcs
Simplify your meals with our delicious Tarutaru Tuna combo including:
6 Vegetarian Futomakis with Tarutaru Tuna Tartare topping
Combo accompanied by MITO sushi sauce, pickled ginger and wasabi paste.
Tuna, Avocado, Cucumber, Carott, Japanese pickled radish, Pepper, Tempura, Green onions, Sesame seeds, Korean spices, Spicy mayo, Rice, Toasted seaweed
Contains: Egg, Wheat or triticale, Sesame, Fish, Soy, Sulphites, Mustard
May contain: Peanuts, Milk, Nuts, Crustacean, Mollusk
To be savoured fresh.
In our chefs' words
In our chefs' words
In our chefs' words
In our chefs' words
Stories from our chefs
Our combos of 8 to 22 sushi are carefully chosen to appeal to any taste! Whether it's a vegetarian combo or a Tarutaru, or you let yourself be surprised by the "chefs' choice," our combos are a great fresh and tasty quick option for your meals.