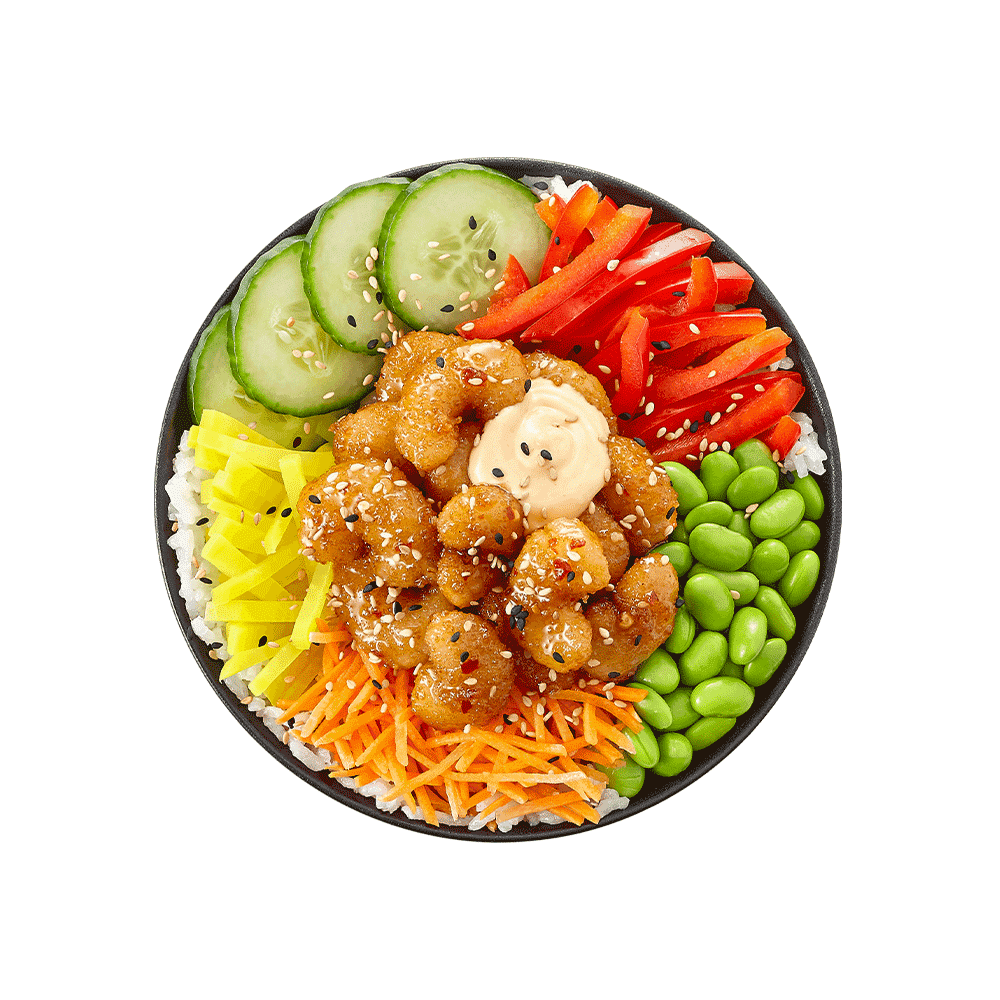 Cooked
Popcorn Shrimp Poke Bowl – 410g
Simplify your meals with our delicious Popcorn Shrimp Poke Bowls.
Popcorn shrimps, Cucumber, Carott, Japanese pickled radish, Edamame, Pepper, Sesame seeds, Spicy mayo, Rice, Sesame oil, Sweet chili sauce
Contains: Egg, Wheat or triticale, Sesame, Fish, Soy, Sulphites, Mustard
May contain: Peanuts, Milk, Nuts, Crustacean, Mollusk
To be savoured fresh.
In our chefs' words
In our chefs' words
In our chefs' words
In our chefs' words
Stories from our chefs
Poke is a Hawaiian word meaning "a piece." In a traditional recipe, Poke is simply made with cubed raw fish and sauces. MITO's Poke bowls trace their origins from this same recipe, drawing on Asian influences that serve them on a bed of rice. The marinades and the accompaniments are our chefs' own innovations.