Recipe, Desserts, Tempura Mix, Panko breadcrumbs, Sesame Seeds
Waffles with chocolate and sesame sauce | Mirin fruit salad

Celebrate Easter weekend with a delicious and colorful brunch !
After many consecutive years of celebrating Easter apart from our families and friends, more than ever we all need to be reunited around a big and hearty brunch. We decided to up the ante by making chocolate the star of the show.
The perfect Asian inspired recipe to add to your table | An idea for Easter brunch !
The Easter bunny stopped by our kitchen to help us create an easy recipe with an Asian inspired twist. It's easy to reinvent the traditional Easter brunch thanks to a few of our Asian cooking ingredients, available at an IGA near you !
To cook this recipe, you will need the following MITO ingredients:
Discover our new easy to follow 3 in 1 recipe sheet including:
Our homemade waffle batter recipe, prepared thanks to our Tempura mix and Panko breadcrumbs (this will add the must have crunch).
*Tip: The number of waffles made with our recipe depends on the size of your waffle maker. Adjust the recipe according to your needs.
A chocolate and sesame sauce recipe (the best) with our Sesame oil and Sesame Seeds. The sesame in the chocolate goes perfectly with the waffles.
A very simple recipe of fruit salad perfumed with Mirin sauce. Did you know ? Mirin sauce prevents fruits from oxidizing and changing color all while adding a subtle flavor that harmonizes perfectly with this chocolate brunch recipe !
Preparation is key !
Easter brunch is THE occasion to pull out all the stops for your guests.
Here's a few tricks to make your Easter brunch even better:
Chose beautiful pastel-colored plates that remind your guests of Easter eggs.
Add a handful of confectionery candy around the table to make everything even more festive. After all, you deserve to treat yourself, it's a holiday !
Why not add a few decorative accessories like: a neutral toned tablecloth that will make the fruit and chocolate colors pop, as well as some tulips or other flowers to bring your table to life !
Easter drawings (psst, we have one here for you), painted Easter eggs or little handwritten notes of gratitude for this beautiful day surrounded by people close to you.
Coffee, hot chocolate and mimosas to accompany your splendid meal.
We know, we got you drooling over the idea of this perfect brunch. Waffles will always be a popular recipe for adults and kids alike and with a perfectly set table, conversation will flow and tummies will be stuffed. We wish you health, a Happy Easter and above all, BON APPÉTIT !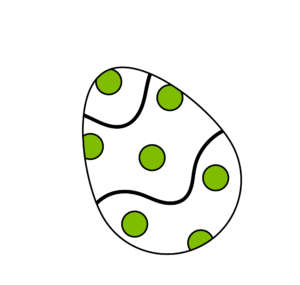 Cooking time

30 minutes

Preparation time

20 minutes

Serving

4 portions

Type

Breakfast, hearty brunch

Origin

Belgium, French with Asian twist

Particularities

Easy to prepare hearty recipe for a festive brunch
Preparation of the waffles, chocolate and sesame sauce | Mirin fruit salad
Ingredients
Waffle batter
Mirin fruit salad
4 cups of fresh fruit (your choice), cut into bite-sized pieces
2 tbsp. of MITO Mirin sauce
Chocolate and sesame sauce
½ cup of milk or cream
1 cup of dark chocolate, chopped
2 tbsp. of MITO Sesame Seeds
2 tsp. of MITO Sesame oil
Instructions
In a bowl, whisk together the tempura mix with the sugar, baking powder, milk and vanilla (waffle batter). Leave to rest a few minutes.

Preheat the oven to 150°C (300°F).

In another bowl, mix the chopped fruit with the Mirin sauce.

Preheat your waffle maker and oil it with a brush. Sprinkle some Panko breadcrumbs on the oiled surface.

Depending on the size of your waffle maker, pour roughly ½ cup of the batter prepared in step 1. Sprinkle more panko onto the batter and close the machine. Cook roughly 4-5 minutes. Remove the waffle and place in the preheated oven. Repeat steps 2 to 5 for all the batter.

Meanwhile, in a small pot, heat the milk or cream and chocolate on low heat until the chocolate melts. Flavor with Sesame Seeds and Sesame oil.

Serve the waffles with the chocolate and sesame sauce accompanied with the Mirin fruit salad.
The chocolate sauce can also be prepared in the microwave. Place the chocolate and milk (or cream) in a bowl. Heat for 1 minute, stir and continue heating until the chocolate is melted and the mix is smooth.
Published on
11 April 2022